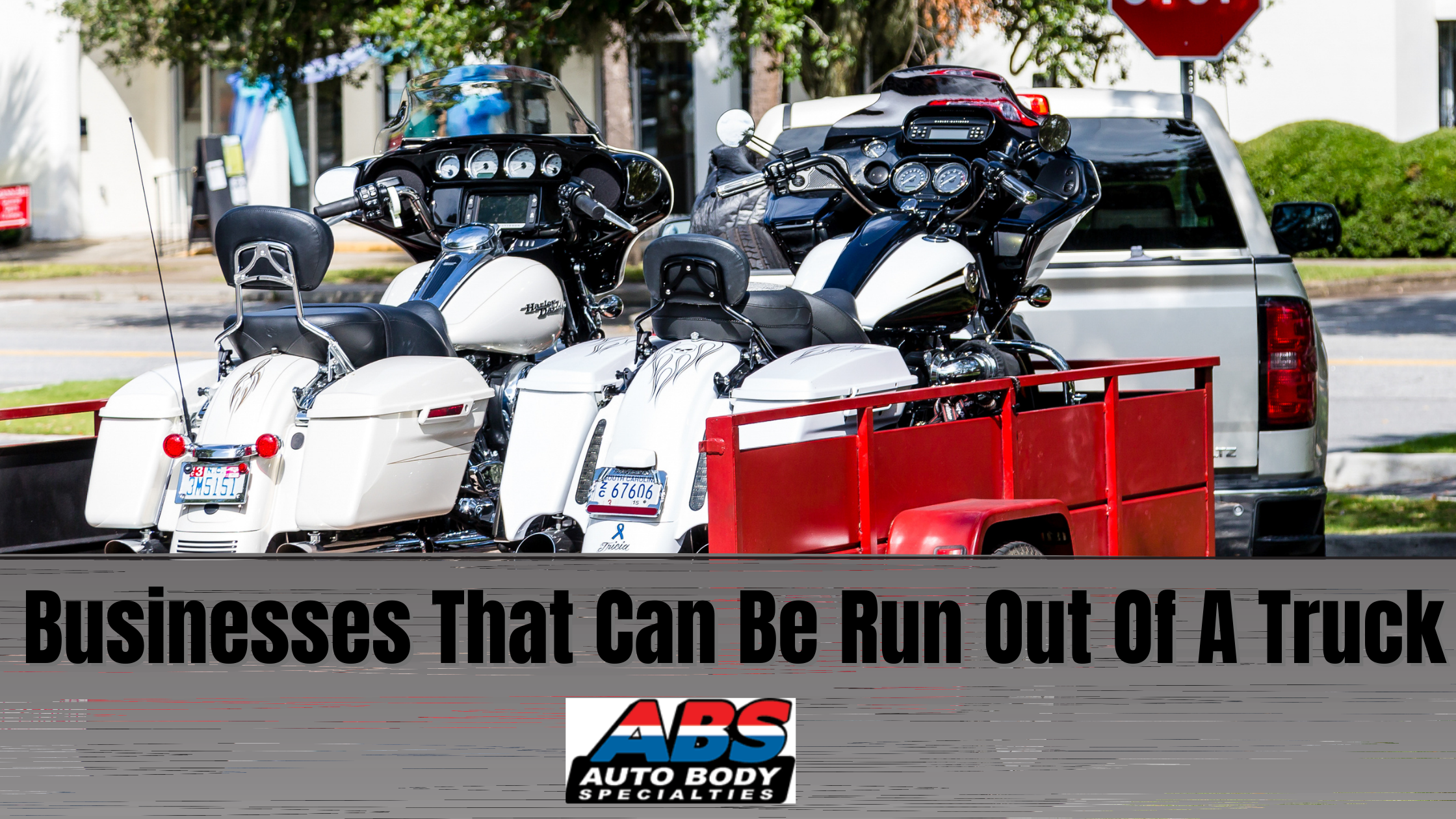 Trucks are some of the most versatile vehicles on the market. Besides being safe in snowy and icy weather, we've noticed that many of our customers are actually running businesses out of their trucks. We have talked before about customers running businesses out their vans, but today's spotlight will focus on businesses that can be run out of a truck. With the popularity of remote work due to COVID, now might be a good time to set up a home based business.
Businesses That Can Be Run Out Of A Truck
Veterinary/Animal Husbandry: Mobile veterinarians are very popular with people that own farm animals. Having a vet come to your farm to examine 20 cattle is a lot easier for them as opposed to loading all those cattle into a trailer. Another animal based business that can be run out of a truck, is a mobile farrier. A farrier works with horses to trim their hooves and apply metal shoes. There are many customizations you can have installed for the business. There are specialized boxes that sit in the bed of the truck that can house all the equipment a veterinarian may need. These kits even contain refrigeration for transporting medication and medical samples.
Landscaping: Trucks make excellent vehicles for landscapers. Not only can landscapers carry equipment in the bed of their truck, they can also install a hitch and tow a trailer. Besides using the truck for transport, you can also use it to move landscaping materials such as stone and mulch. If your customer doesn't have a truck but wants mulch, you can simply deliver it to them. You can also use the truck to haul things away such as unwanted brush and soil. Adding a plow to your truck can add a way to make revenue in the winter for your landscaping company. You can also put a spreader in the bed for ice melt application.
Construction/Home Repair: A full size truck usually has the room to fit a bed length toolbox which can hold the hundreds tools you may need if you work in construction or home repair. You can also utilize the truck to transport larger equipment such as power washers or large power tools. Building materials like wood and brick can also transported in the back of the truck. If you do home repair and need to replace a large appliance, a truck can also move that. Your customers will love the fact you're doing a repair or installation and offer to pick up the new appliance for them.
Towing/Transportation: As long as your truck has the correct right towing capacity, you can be a vehicle for hire and transport things on a trailer. Consumers are always looking for ways to transport anything from vehicles to live animals such a horses. You can also run a moving company out of a truck but you just have to make sure you have an enclosed trailer to use. As always, when towing a trailer, be sure to make sure that all of the lights are working and that it is securely hitched to the truck.
Personal Training: Some people feel uncomfortable going to a gym so they prefer their personal trainer comes to them. With a truck, a personal trainer can transport various pieces of large and small gym equipment to the client's home. Just be sure to securely tie down the equipment so it doesn't become damaged or fly out of the bed on the highway.