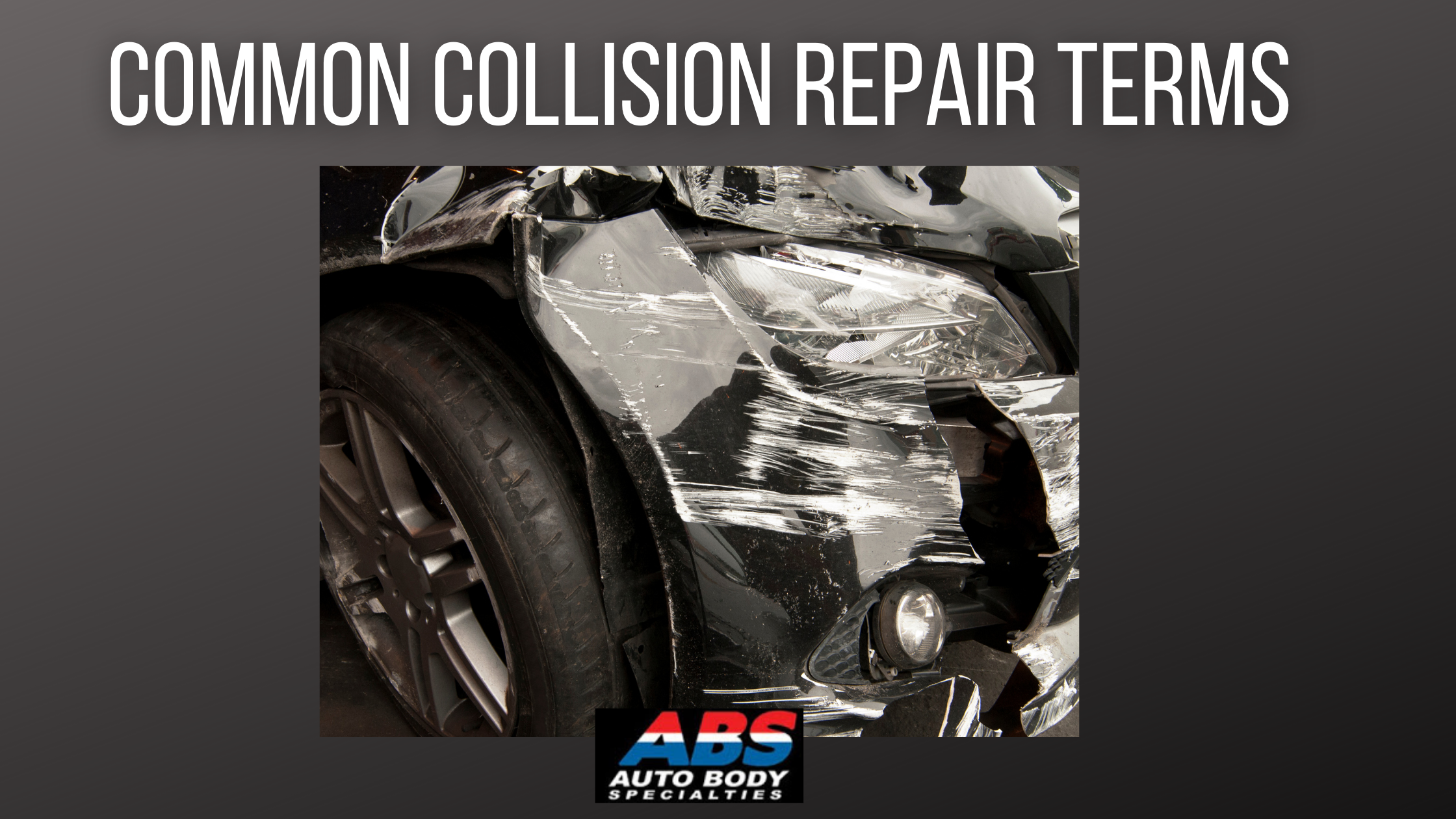 Collision repair has a lot of terms that are used when the process of that collision repair starts. These terms can also be used while restoring and refinishing a vehicle as well. If you are new to the field of auto body, you're probably going to hear these parts often. Because we serve a lot of collision repair customers, we decided to put together a list of commonly used collision repair terms and what they mean. Feel free to download this list and use it for reference when starting your auto body career. Experienced auto body technicians can also download this list.
AFTERMARKET PARTS – Parts that were not make by the original equipment manufacturer.
TEARDOWN – The process of disassembling a vehicle to complete an estimate assessment. This allows the technician to check for hidden and additional damage.
BLEND – A refinishing procedure by blending and overlapping paint color. This avoids color matching issues.
CLAIMS ADJUSTER – A person hired by an insurance company to assess the person's claim. As adjuster evaluates each claim and then recommends payment under the insurance policy.
CHIP GUARD – A chip resistant coating that is applied to the lower panels of a vehicle to protect sharp stones and debris from chipping the paint.
CLEAR COAT – A clear coat of material that adds durability and luster to the vehicle's surface.
CORROSION – Degradation of the bare and unprotected metal from oxidation. Commonly referred to as rusting, corrosion is often caused by water and salt accumulating on the vehicle's surface.
DIRECT REPAIR PROGRAM – A partnership formed between an insurance company and a collision repair shop. Participating in an insurance company's direct repair program will ensure several referrals to your collision repair facility.
DIRECT REPAIR SHOP – An insurer preferred collision repair shop that participates in the insurance company's direct repair program.
MASKING – A temporary covering to an area of a vehicle that isn't going to be painted.
PAINT FAILURE - Any type of paint that doesn't adhere, crack, peel, or chalk.
REPAIR ORDER - A document that is used to keep track of time spent and parts used to repair a collision damaged vehicle.