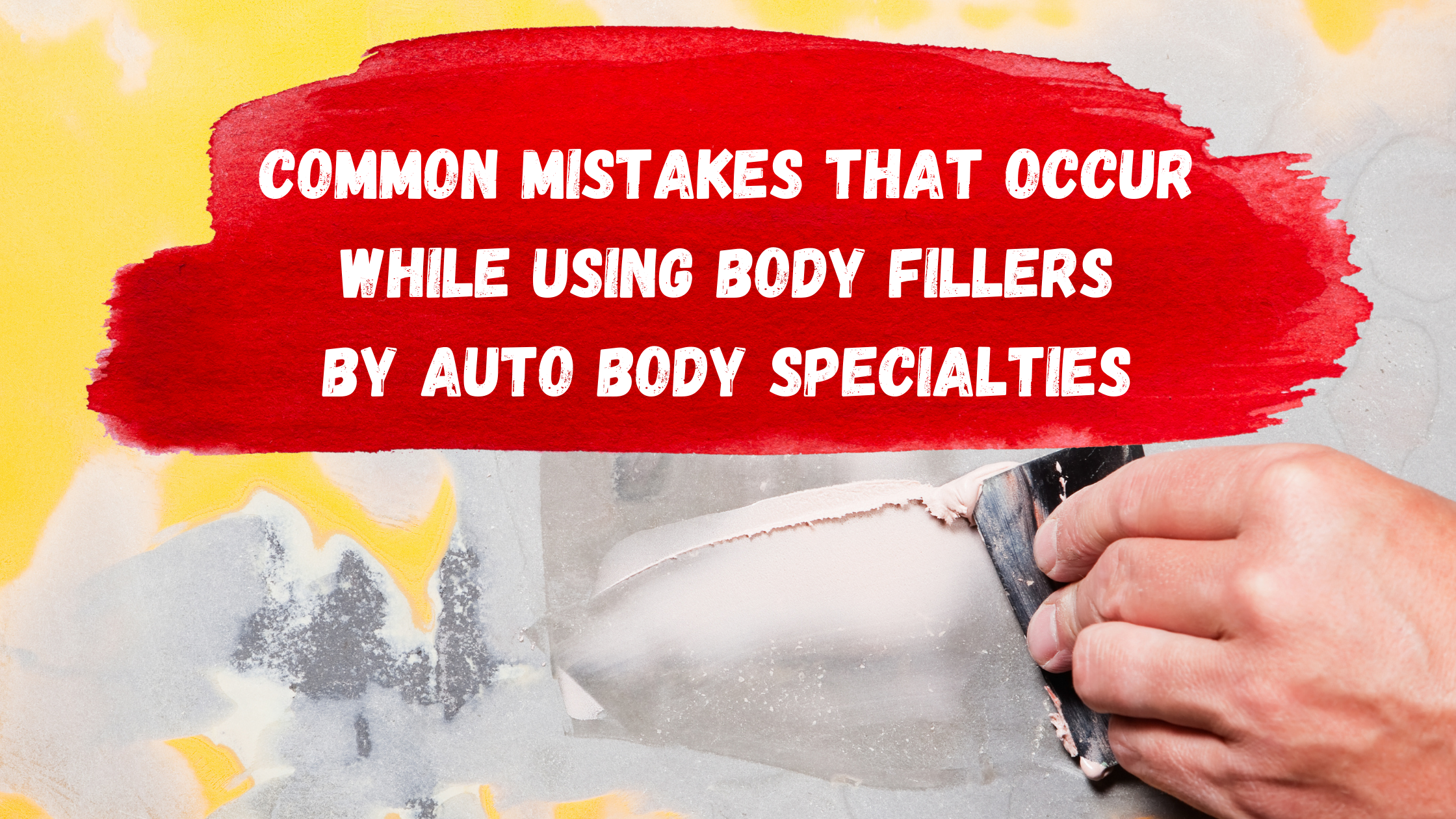 Bondo or body filler is one of the most common substances used by auto body technicians. Because it is used so commonly, new technicians and even experienced ones should be aware of common mistakes that can be overlooked while using body fillers. Auto Body Specialties has been a long time supplier of auto body parts for both new and older vehicles. Our customers have told us quite a few stories about Bondo mistakes over the past several years. Because of that, we decided to focus our blog this week on common mistakes that occur while using body fillers.
You're not using the right personal protection equipment while using body filler.
Some types of body fillers contain materials such as styrene and fiberglass. Whatever the brand of body filler you use, you will need to use personal protection equipment. Before using body filler, you'll want to purchase the two most important types of personal protection equipment which are eye protection and a respirator. Both will prevent the body filler from entering your eyes and lungs. Getting any type of body filler in the eyes can lead to blindness and breathing in body filler can lead to lung problems.
Refrain from using body filler in wet areas.
Because some types of body filler contains talc, you should not work on the vehicle in areas that are damp or moist. You should also never store a vehicle with exposed body filler in a damp place as it can leave to several problems with the repair down the road. Auto body work with body filler should be done in a climate controlled area if possible with plenty of ventilation. If you're doing the work outside, try to plan your body work in accordance to the weather.
You've mixed the body filler incorrectly.
One of the more common mistakes with body filler is incorrect mixing of the hardener. Too much hardener can cause over-catalyzation. This can lead to many problems for the vehicle such as incorrect curing, a brittle finished surface that can crack, and and increased chance of bubbling. Peter Phillipson of B-TEC Systems suggested the following for mixing correctly
"You can squeeze out a line of hardener about two-thirds of the way across a glob of fill about the size of a pancake or a cow pat if you prefer. Most people prefer pancakes, but I'm not here to judge."
You purchased the incorrect type of body filler for the job.
Certain types of body fillers work better for certain jobs. For example, standard grade body fillers spread easy and cure fast. They are best for repairing minor scratches and dents. Medium grade body fillers are good for auto body jobs that require smaller repairs. They sand easily and adhere more easily to most surfaces. Premium grade body fillers are made from high quality resin and are the best choice when doing intensive resurfacing. They sand easy and last very long.