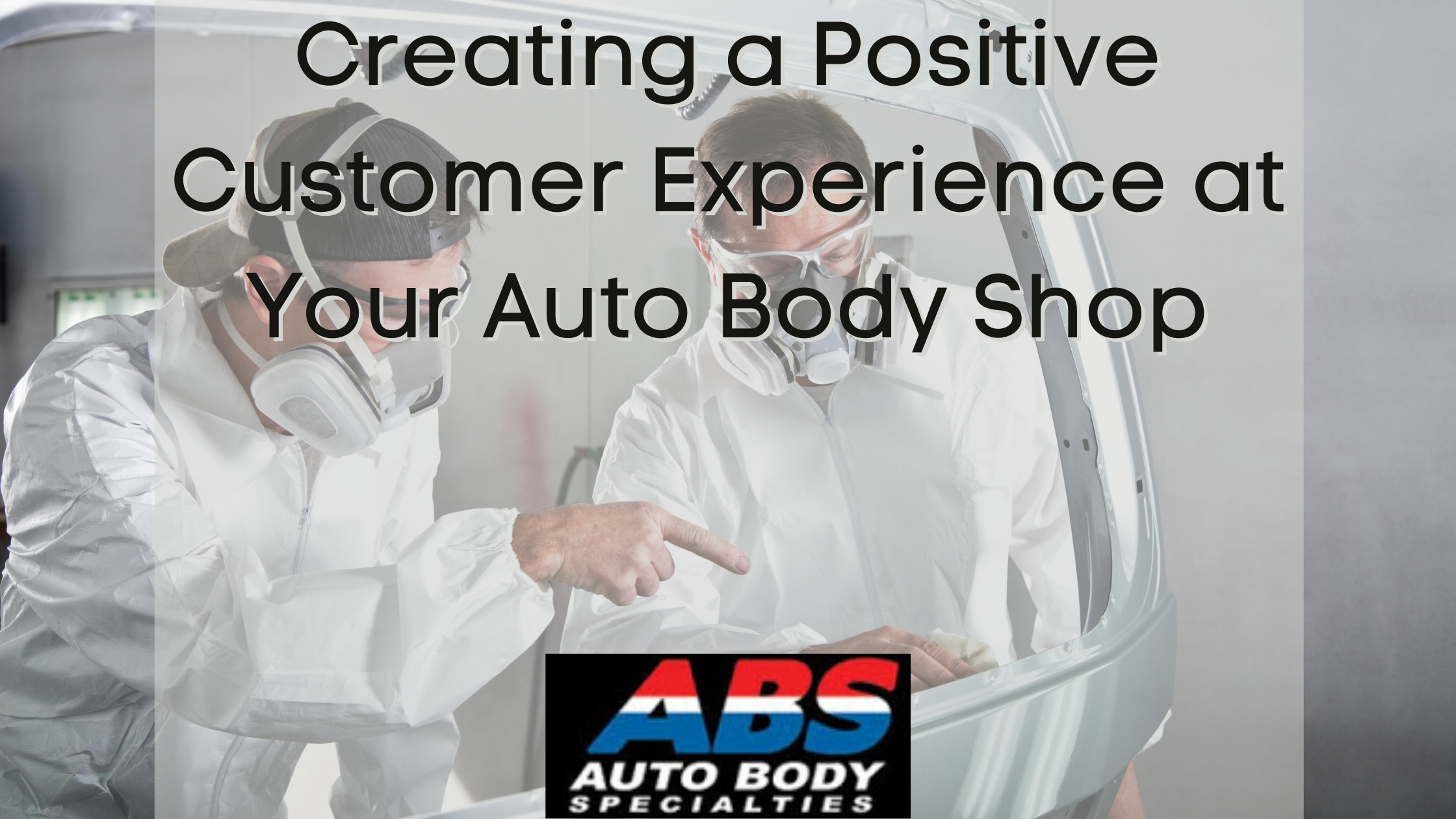 There are a lot of different options for advertising in the age of the internet but one of the best ways for customers to choose you is hearing about other positive customer experiences. A positive experience that comes from a firsthand account instills trust for potential customers. Paying attention to your customer's experience can have great results down the road. There are several ways you can ensure that customers have a positive experience at your auto body facility.
An easy way to ensure that your customer has a positive experience is to be honest, fair, and transparent in your business practices. When writing up an estimate, make sure you include any and all repairs and costs. As you do the repair, immediately let the customer know if there is anything that needs to be done that wasn't included in the estimate. Never include repairs that the customer didn't know about ahead of time.
Customer experiences start when they arrive at your facility. Customers will be turned off if your building is dirty and messy. Keeping a facility clean in the time of COVID-19 is extremely important. One of the first areas the customer will go to will likely is the waiting room and reception area. Your employee should always greet the customer warmly and explain the process of the first estimate. After that, they should have a clean and tidy place to sit while waiting. Adding refreshments such as coffee and snacks can also add to a positive experience.
Sometimes a positive customer experience can come from your shop doing something unique for them. You can be creative in your offerings but some examples include: offering to do the estimate at the customer's home, picking up or dropping off the vehicle, detailing the car after the repair, or even leaving a thank you card in the car when the repair is complete. Giving the customer the gift of convenience and kindness can really a long way.