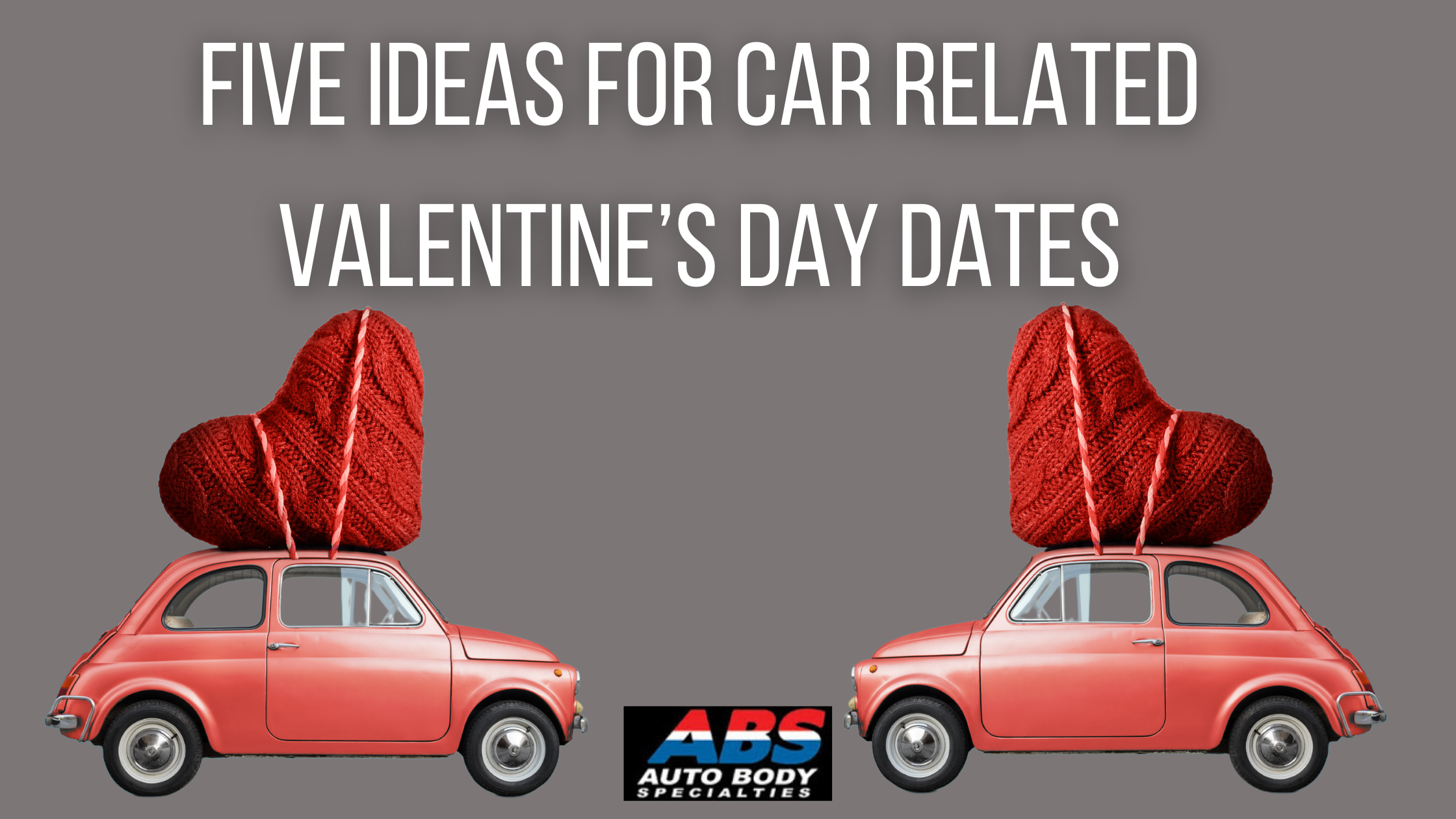 Valentine's Day is Sunday, February 14th. We love our auto body enthusiast customers and we love hearing about their car related adventures. This is the first Valentine's Day in a pandemic so there might be limited options for date ideas. Because of this, we decided to put together a list of 5 car related Valentine's Day dates. All of them are safe and romantic!
Five Ideas for Car Related Valentine's Day Dates
1.Have car related movie night. Forget romantic movies, pick out 3 of you and your partner's favorite car movies. There are several to choose from but here are some suggestions.
The Fast and The Furious
Gone In 60 Seconds
Smokey and The Bandit
Cars
American Graffiti
2.Check out an automotive museum. Many educational institutions are looking for visitors after closing temporarily for the pandemic. Grab your partner and explore one of the automotive museums.
Antique Automobile Club of America Museum – Hershey, Pennsylvania
The Henry Ford – Dearborn, Michigan
Larz Anderson Auto Museum – Brookline, Massachusetts
National Automobile Museum – Reno, Nevada
Fore more suggestions, check out this link.
3.Rent your dream car. Reserve the car of your dreams at a car rental location such as Enterprise or Avis. Take a short joyride and grab some lunch on the road before returning the rental vehicle.
4.Create a post pandemic road trip playlist. When the pandemic finally ends, many people will be eager to travel. Sit down with a bottle of wine and your partner and pick some tunes for a post pandemic road trip play list. You can also pick the post pandemic road trip snacks you will want.
5.Drive thru dinner date. Pick 5 of your local fast food restaurants and drive to each to purchase your favorite food item off the menu. Alternatively, you can plan a 4 course drive thru dinner. Pick the places you want to go and purchase an item from each location.