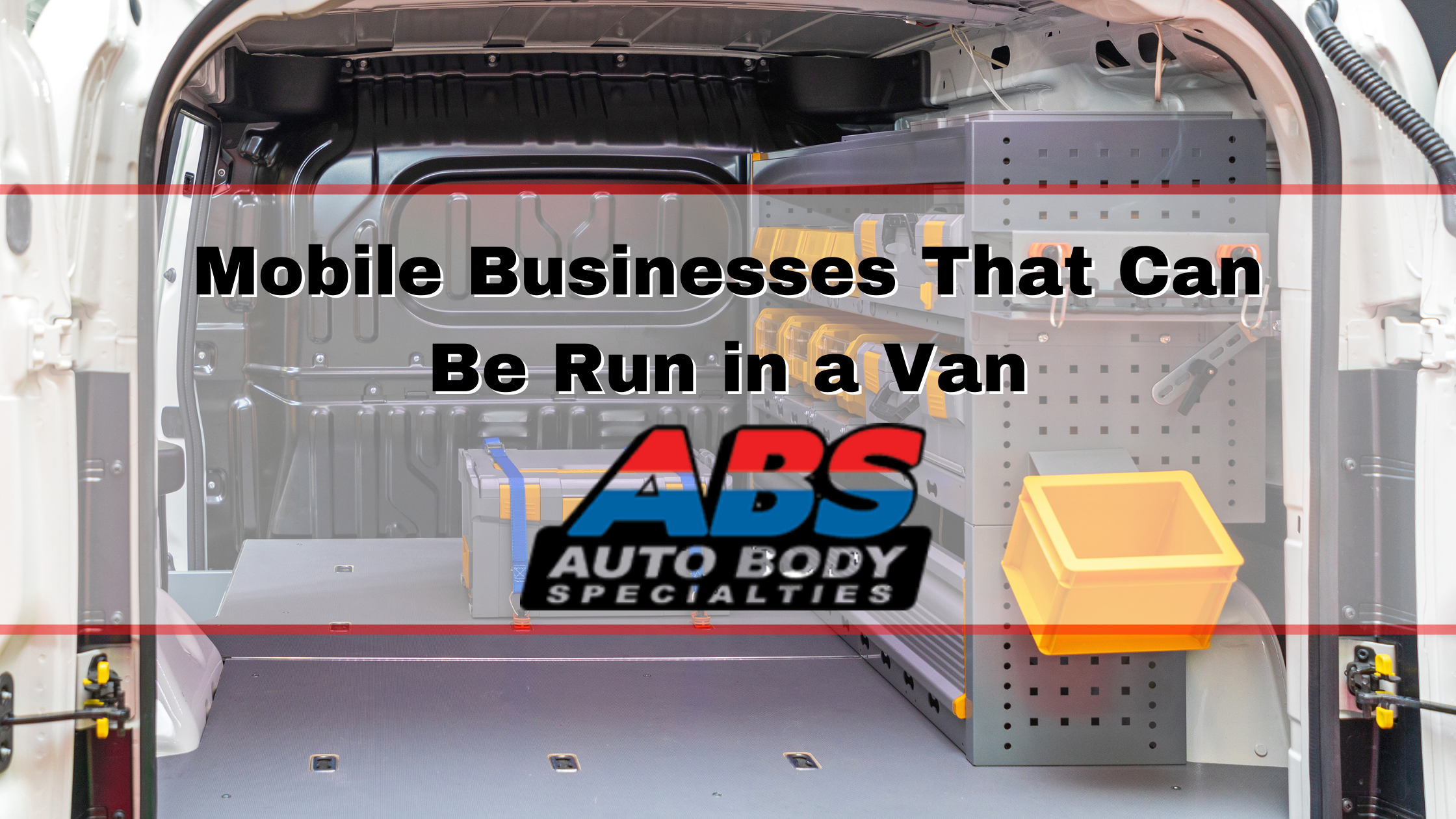 With COVID causing the closure of many businesses, entrepreneurs are seeking different ways to run their businesses. People are seeking safer alternatives to being inside and close to other people. That's why food trucks, and other mobile based businesses are booming during the time of the pandemic. We sell a variety of auto body parts for different brands of vans. Recently, we have noticed that several customers have come in to buy parts to convert their fans into mobile businesses. This week's article will give you some ideas on mobile based businesses that can be run in a van.
Mobile Food or Drink Business
Food vans and trucks have been quite popular in the time of COVID-19. People like the ability to still eat out without sitting in crowded restaurants. Van brands such as the Ford Transit make excellent food vans. Their wide side panels allow the perfect amount of room to install a service window. There is enough cargo space inside the van to install a grill, prep area, and food storage. Just make sure to read the regulations and requirements to run a mobile food business where you live.
Mobile Pet Grooming Business
Many pet owners are opting for having their pet groomer come straight to their house. This is very important for elderly or immune compromised people who can't leave their homes. There are a few definite things you will need to run a mobile pet grooming business out of a van. You'll need to be able to run hot and cold water and you'll need powerful electric supply to use tools such as clippers and dryers.
Mobile Auto Detailing Business
Clean cars are important part of avoiding COVID. A mobile auto detailing business can easily be run out of a van. You'll need ample storage and a power supply to run a vacuum. The best part about running a mobile auto detailing business is that you can run it wherever the customer is. Busy people will find that having their car detailed when they're working or watching their child very convenient.
Home Repair Business
Vans make excellent vehicle choices for anyone who runs any type of home repair business. With some tool racks, storage cabinets, and a small fold up counter, you can easily run a profitable repair business. It is up to you what type of repair business you want to run but most opt for appliance repair or simple handyman repairs.
Mobile Bike Repair Business
Mobile repair businesses for bicycles are growing in popularity in larger cities. With more people opting to use bikes to save money and the planet, a bike repair business could be very lucrative now. You can offer services such as tire refills, tune ups, chain fixes, and accessory installation. Check out the regulations in your city or town before customizing the van. Parking it on a busy bike trail is often enough to secure a decent amount of customers.