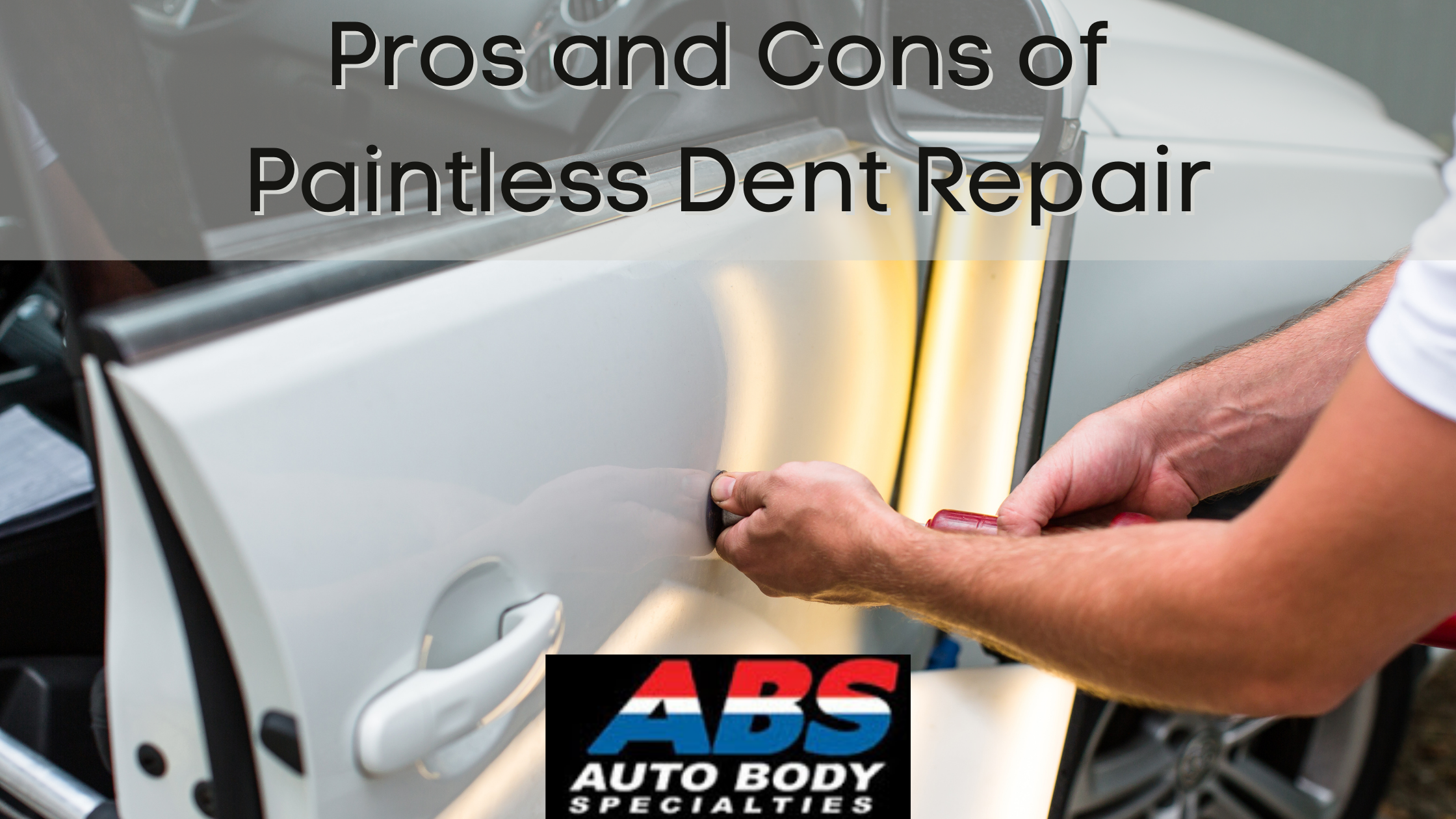 Paintless dent repair is considered to be a cost effective way to quickly repair small dents. This repair process is usually achieved by four steps. Assessing the damage, gaining entry to the dent, getting a better look at the dent, and applying slow pressure to work out the dent. Our customers usually forgo paintless dent repair because they are doing major restorations or collision repair. If you are considering paintless dent repair in your auto body shop, here are some pros and cons to consider.
The Pros of Paintless Dent Repair
Paintless dent repair retains the value of the car. Body filler can cause issues such as paint mismatching and messes from sanding. Painless dent repair does not require the use of paint or body filler so the car is able to keep it's original condition.
Paintless dent repair is fast. Compared to traditional repair methods, paintless dent repair only takes a small amount of time to finish. This, however, depends on the amount of dents. A car that has been through a hail storm and received several dents may take longer to fix than a car with a single dent. With smaller dents, the process may take only a few hours.
Paintless dent repair is cost effective. Because there are not a lot of hours needed for paintless dent removal, labor costs can be kept much lower. There is also no cost for materials such as paint and body filler. You can also forgo personal protection equipment because there will be no dust or noxious fumes.
Paintless dent repair is better for the planet. Not using paint, paint thinners, and other chemicals makes paintless dent repair more ecofriendly. It is also healthier for technicians because they are not working in a place where toxic fumes are filling up.
The Cons of Paintless Dent Repair
Paintless dent repair may not work on large dents. Smaller dents can be worked out with little or no markings. Dents that are larger may warp and stretch the metal too much. This can lead to impressions in the finish from trying to repair the dent. The metal may also crack if too much pressure is applies.
Paintless dent repair can't be used on plastic parts. Metal can usually be bent back to its original shape. Unfortunately that is not the case with plastic. A lot of bumpers are made from plastic and these are often where dents occur as rear end accidents are very common.
Paintless dent repair can cause more damage. If the repair is done by an inexperienced technician the repair may do more harm than good. Improper usage of tools can also cause damage.
Paintless dent repair can only be done in accessible areas. A technician can only repair an area that they have access to. If the dent repair is somewhere that is inaccessible, the tools may not be able to reach the area. You'll want to asses the area first and make sure that the paintless dent repair can be reached and completed first.